JSK - Food Safety
Training for Food Safety Professionals from an experienced auditor who has worked for more than 40 years in the food industry, packaging industry and machinery for the food industry
Enroll Now
Enroll in our Food Safety online training today!
Learn from our passionate trainers eager to share their knowledge in Food Safety and Quality Management. It's available at any time and location that suits you and you can view it on your PC/Mac, smartphone or tablet and you avoid expansive travel costs.
If you buy more than one license for a course, you can do the training together in a group and thus make it more valuable for the company. Most sessions are about half an hour long, so it's easy to schedule the course over a couple of days if you like and you can do the exercises together. However, each person needs to complete the course exam in order to get the course certificate.

Group Discounts for Online training
If you like to buy courses for more than one person from the same company, I am happy to give you a discount and I will then send you an invoice through PayPal. When the invoice is paid you will get a link for login with no additional cost for the number of persons you have chosen.
Please contact me by EMAIL and you will get an offer.
Bulk Discounts
3 to 4 users - 10%
5 to 9 users - 15%
10 to 19 users - 20%
20 to 49 users - 25%
+50 users contact us
Welcome to the world of Food Safety and Quality Management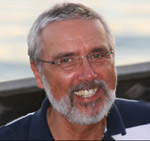 Jan Klingspor